A dedicated team with

vision

.
Experts at GOMMA Line work together to develop product solutions that meet optimally our customer's requirements. Ideas and best practices are shared among our teams ensuring continuous improvement and making us a reliable supplier. Environmental responsibility for a better tomorrow is our concern of today. We balance the needs of our customers with the needs of environment preservation as well as optimization of our production and technical processes.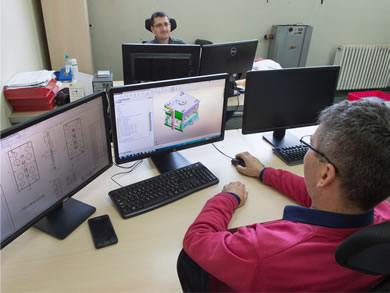 Knowledge. Heritage. Experience.
We enable the organization and its people to do what they do best. Our team consists of experts with wide knowledge in terms of rubber technology, tool design, and process optimization. GOMMA Line is a mix of experienced engineers and young talents that bring best practices and innovative ideas aligned with postulates of Lean and Industry 4.0 production. Serbia is known as an automotive manufacturing leader in South-Eastern Europe and GOMMA Line is the leader in rubber parts production for the automotive sector in this region.