GOMMA Line stands for

high-quality

products and services.
Quality and continuous improvement are constantly in focus of GOMMA Line's organization. Every stage of the manufacturing process is carefully checked and closely monitored. Quality monitoring is ensured through the whole value chain, from material entering into GOMMA Line factories, to the end when finished parts are ready to be delivered. Customer satisfaction is naturally always in our focus, Quality being everyone's task. Each individual contributes to our comprehensive quality system, which includes excellence in products, safety and value, our services, and our human relations.
Customer

satisfaction and continuous improvement.
In order to meet customer expectations our entire organization performs series of required tasks and activities. All these activities are systemized in our Quality system which is certified in line with the latest international quality standards ISO 9001:2015, IATF 16949:2016, and ISO 14001:2015.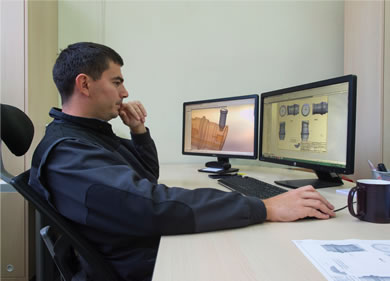 Every material, process, and product is

controlled

.
A quality measurement system is incorporated throughout the manufacturing value chain. GOMMA Line's Quality laboratory is equipped for testing entering materials from our suppliers as well as our finished products. In general, we consider in-house quality assurance a top priority, hence our laboratory is equipped with measurement devices for analyzing rubber compound and manufactured parts properties.