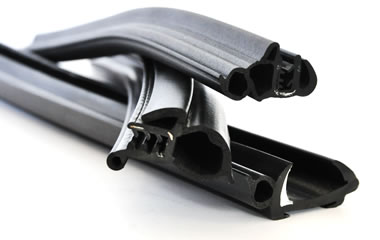 Rubber profiles

that meet the industry demand and support product design.
GOMMA Line's core competence is developing sealing systems that keep the vibration and noise at a minimum level Our sealing systems are not only compact and durable in all conditions but also meet the requiered functionality terms. . Our expertise offers a complete profile design.
Our in-house tool workshop helps a quick product development whereas GOMMA Line's spectrum of services assists in delivering products that fulfill products purposes.
Specific

, as you need it!
We offer specific corner bonding solutions, at various angles and material joints. Our expertise comes great both for static and dynamic seals and is applicable for windscreens, weather strips, glass running channels and other seals. We can supply profiles in every conceivable form – with perforations or cutouts, as vulcanized molded pieces, metal inserts and diverse surfaces.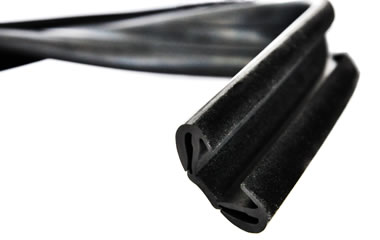 Created to serve its

purpose

.
GOMMA Line offers specific options for rubber profiles:
Flocked rubber profiles;
Rubber profiles with metal and wire carrier insert;
Coextruded rubber profiles;
Rubber profiles with double-sided adhesive tape, coatings and butyl;
Joined rubber profiles (injection joining and splicing).